In this article, we run down how your patio can look like if you were to use a paver patio material. From your driveway to your pathway and even a raised deck, pavers create an even surface that gives off a clean look.
Driveway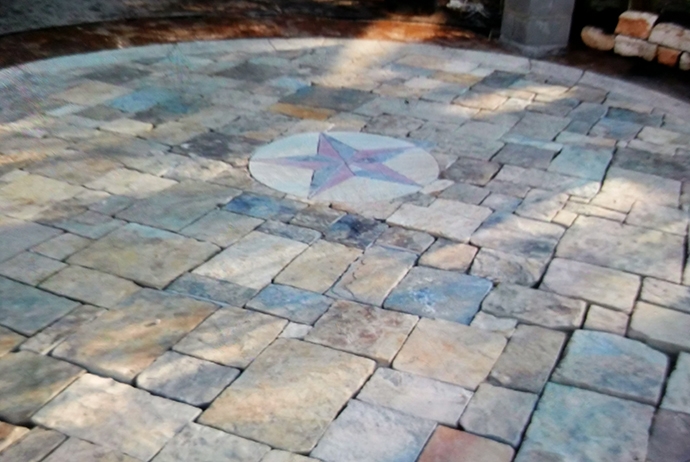 Show your patriotism and allegiance to the lone star state by incorporating a paver-styled star right in the heart of your driveway. Not only will your garage look interesting with the varied colors pavers sport, it also provides a bit of friction for your wheel avoiding mishaps when the rain comes in.
Outdoor room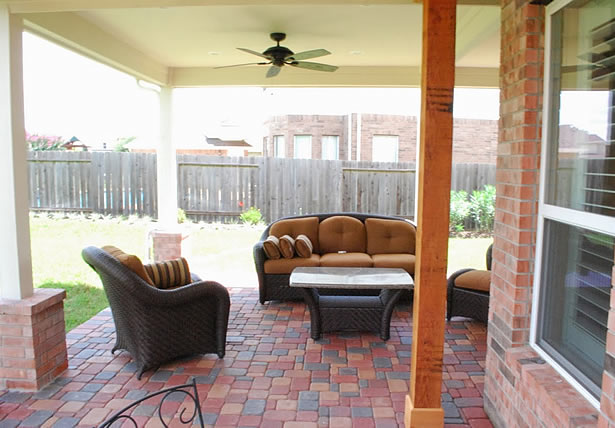 Moving on to an outdoor room, this house used a paver for their patio surface material to truly make their patio feel like an extension of their home. Not only does the paver provide an interesting detail, it also seamlessly blends with the existing brick façade of the home.
Outdoor kitchen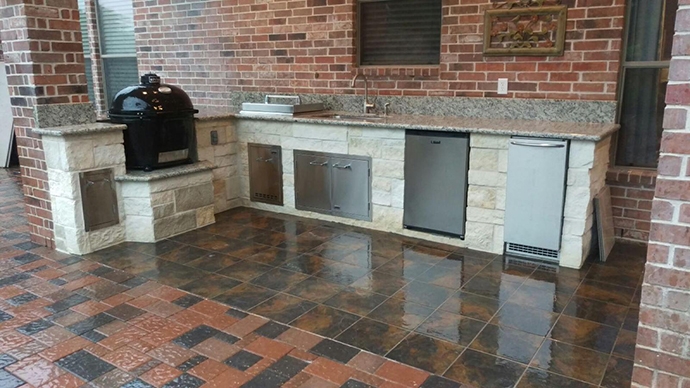 To show just how versatile pavers are, this outdoor kitchen meshed ceramic tiles and pavers for a neat look. While the kitchen floor was done in tiles, first glance can easily fool anyone into thinking that the floor was made of a single patio surface material. You can also see how the paver blends well with the brick façade.
Deck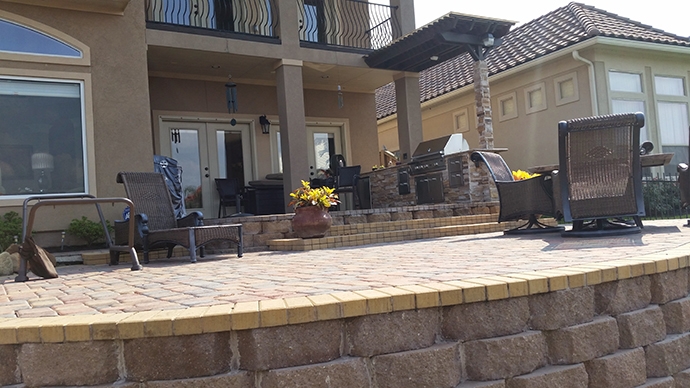 This homeowner also opted for pavers when it came to constructing their home deck. Not only does it mesh well with the existing color scheme of their home, pavers are also made sturdy. Whether it's a full sun or steady rainfall, you can expect a paver patio to withstand it all with barely any difference on its appearance.
Border
If you want a multi-functional patio surface material, paver is your best bet. In this outdoor project, not only did the paver serve as a pathway but also a border to the blooming pocket garden.