What if we told you you can have your very own clubhouse just right outside by your pool? Sounds unbelievable, right? But with a gazebo installation, you can maximize your outdoor space and get a good vantage point from where you can survey your outdoors and appreciate all the hard work you've done for it over the years.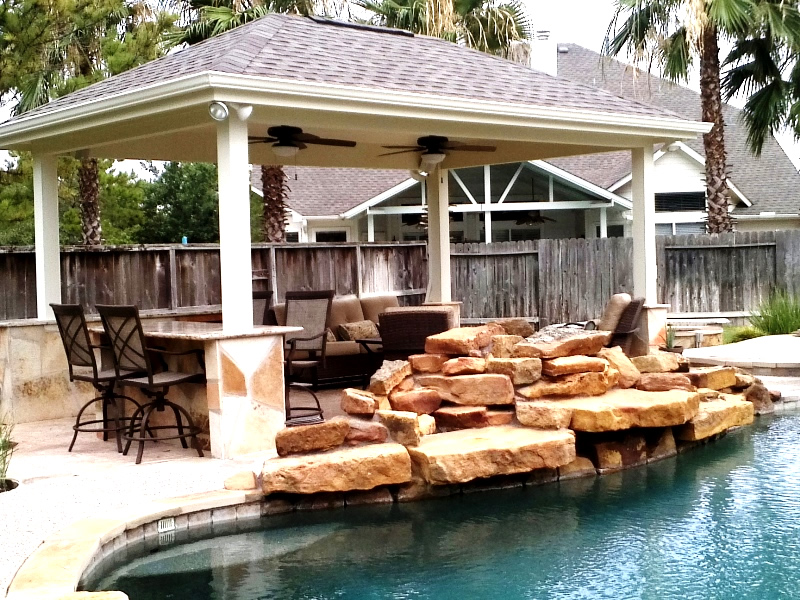 Fashioned like an outdoor living room and dining area, what used to be an empty patio space by the pool has now become a family's favorite outdoor area where they can all spend quality time together. With a spacious countertop and comfortable seating area, this gazebo has transformed how a family spends their get-together lunches and dinners al fresco.
While a traditional gazebo is constructed to be an octagonal structure with a peaked roof, affording a panoramic view of your landscape, modern times have called for modern design as well.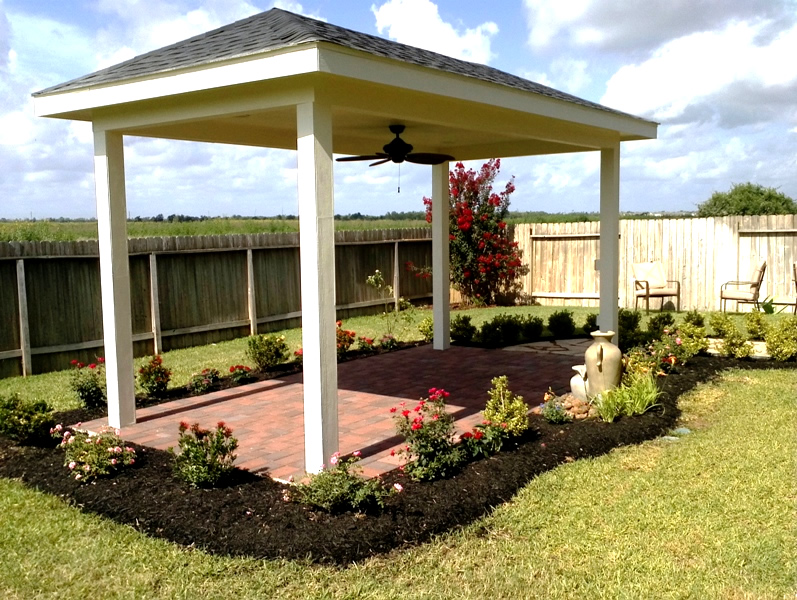 Some prefer it in the middle of their lawn, by their garden like this gazebo structure. A path leading from the house to this gazebo gives a sense of exploration for the structure. Meanwhile, flowering plants lining up the perimeter adds beauty and charm to this freestanding structure, giving a natural border between the space and the rest of the outdoor lawn. Give it a few months' time and this gazebo will be the best place to cool down and relax after a day's work.
When planning to install a gazebo, whether you're following the traditional design or want a modern take on it, it's best to always match it to your existing home style. Create an outdoor space which reminds you of the interiors of your home yet gives you ample space to truly enjoy the panoramic view of your outdoors!
Better yet, give us a call to get an expert's free advice on installing a gazebo in your backyard!