They say the hearth is the heart of the home. Moreso, when the hearth is place outdoors where warmth is much sought-after. In this article, we'll share with you 5 hearth styles that'll fit right in your home as if it was built there since day 1.
The Lone Star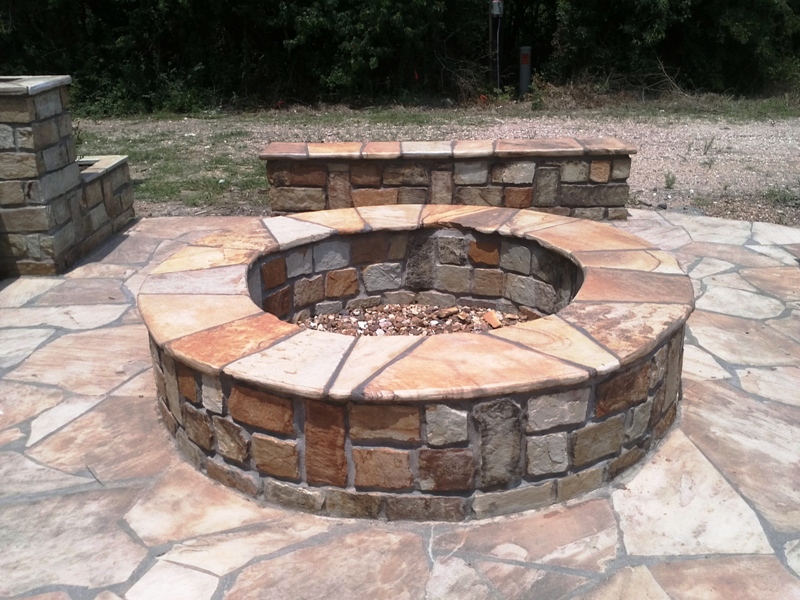 Patriotic to the core, this firepit has a ray design to signify the state emblem. Express your patriotism with this lone-star inspired pit. Polished flagstone provides a sturdy surface to the pit, rendering a tasteful design which melds well with the patio surface. There's also ample seating space to the side.
After creating a detached outdoor room, the grand fireplace built in assures everyone their coziness and warmth needs will be adequately met despite the al fresco setting. The size of the fireplace also ensures that despite the open space, its warmth will be felt even beyond the four corners of the outdoor room.
The Patio Firewall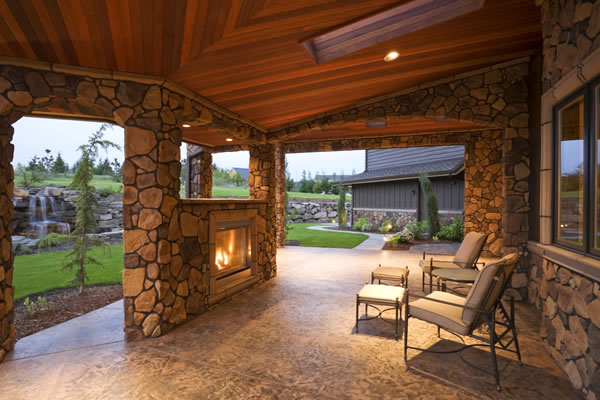 Built for a dual purpose, this fireplace does not only serve to provide warmth but also to partially block chilling winds that may be coming one's way. The open plan of this patio room also cleverly meshes the indoor-outdoor feel, maximizing what once was a simple backyard patio.
The Built-in Firewall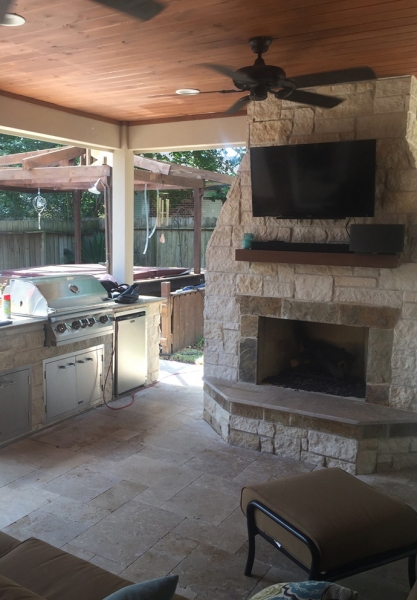 While working in an outdoor kitchen might give you enough energy and momentum to not feel the chill, the other members of the family might feel too cold to wait outside for the feast you're preparing. Now this built-in fireplace gives your outdoor room the hearth it deserves right in the optimal space where it can best spread its warmth outwards.
The Hearth Heart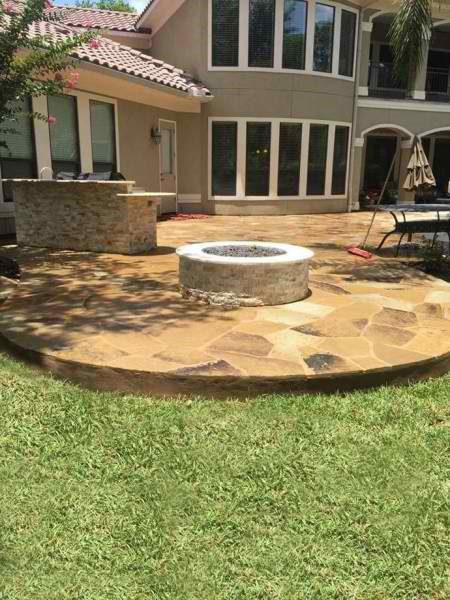 They say the hearth is the heart of any room and it rings true even in this patio setup. Conveniently set up in the middle of the patio, this hearth is ready to capture your guests' attention with its stark contrast against the earth-toned patio surface.