Patios are not just empty spaces surrounding your home. Installed with the right materials and furniture, it can give you the perfect spot to relax, entertain friends or bond with your family. Here are 5 family-friendly outdoor spaces for you to consider.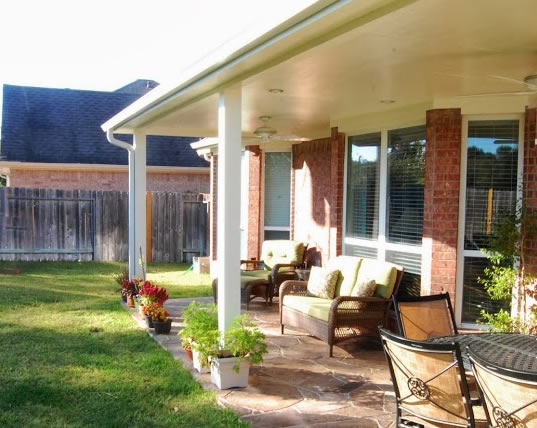 If you love basking in the morning or afternoon sun, here's a plush seating area for you. Watch the sun rise or set by having your most comfortable outdoor chair placed in your patio. Spend your weekends lounging, contemplating, or even just simply relaxing and recharging for the next week ahead in this relaxing spot by your patio.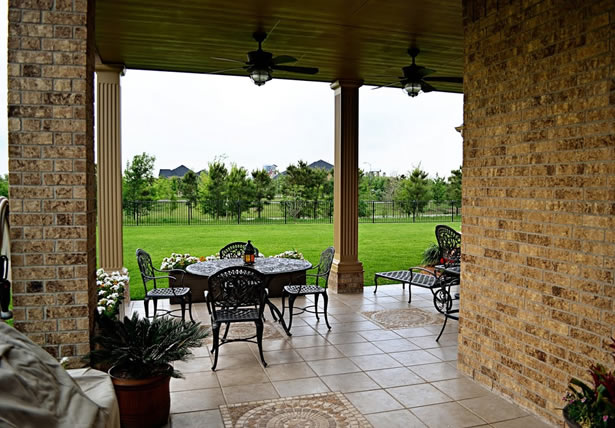 Perfect for some afternoon tea or relaxing after a day's work, rest your eyes on a seemingly endless green lawn and enjoy the breeze. The ornate steel chairs in black contrast well against the reigning nude palette of the patio space, giving a classic and regal look to this outdoor space. Catch up with your relatives and enjoy a trip down memory lane.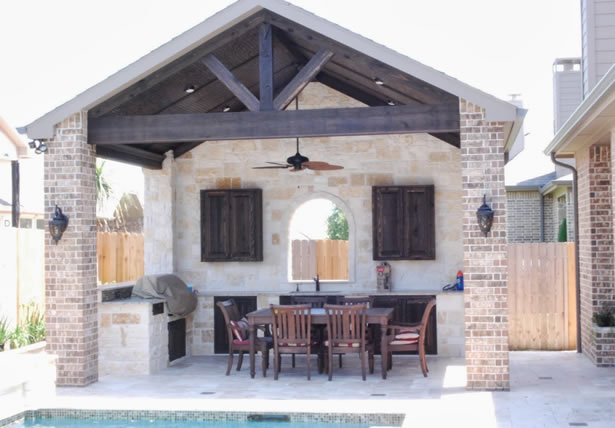 Why dine inside a stuffy restaurant when you can have all your delicious homemade stuff freshly made in your outdoor kitchen and go straight to eating it with your loved ones or friends right in the dining area next to your outdoor kitchen? Yes, you can have all that in a small space like this.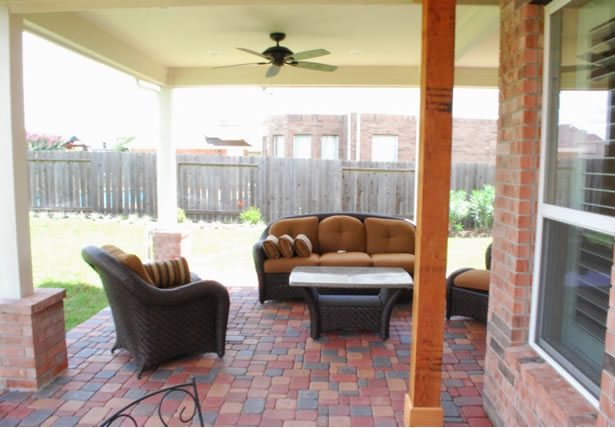 Cozy and warm colors fill this outdoor space perfect for family bonding. This outdoor living room features comfortable but sturdy outdoor furniture filled with plush cushions, and a lively and colorful paver patio surface to make the room imbibe a sense of vitality and warmth. The patio surface also matches well with the existing brick exterior of the family home.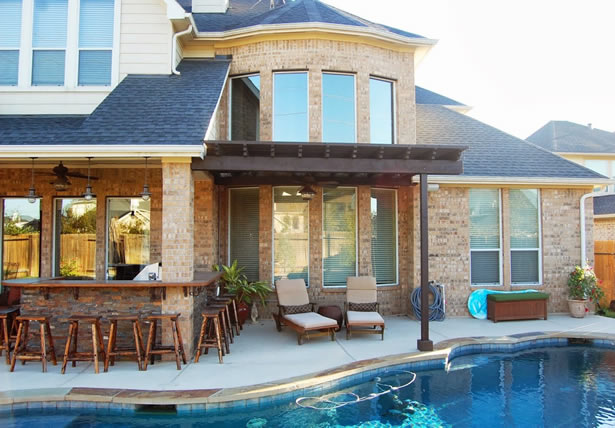 An outdoor setup designed more for the adults, if you love entertaining family and friends over a cocktail or two or having a summer pool party, this outdoor project is for you. Fitting the patio with some custom-fitted counter and space-efficient bar stools, this layout makes the most out of the limited patio space.