Outdoor kitchens connote a sense of celebration and evoke prosperity all-year round. If you've been hankering to have one, then feast on these outdoor kitchen layouts that will have you preparing a meal and entertaining your loved ones with a breeze.
Compact Outdoor Kitchen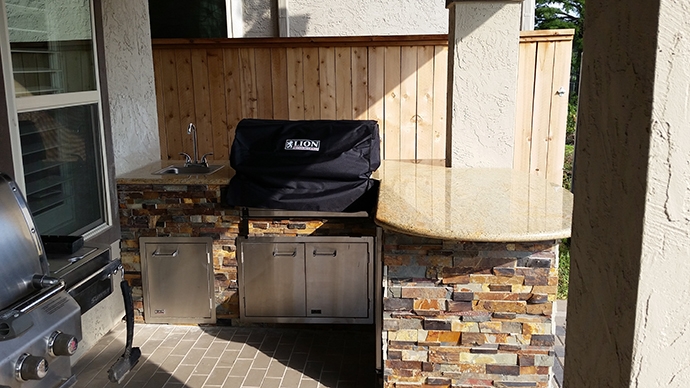 Starting with this simple setup, this mini-L-shaped kitchen counter installed with your cooking appliance of choice complete with ample countertop for meal preparation. A small sink completes your compact outdoor kitchen. This just dispels all notion that one needs a massive outdoor space for an outdoor kitchen. All it takes is to find the right size and proportion of appliances that will fit your space and needs.
Simple Summer Kitchen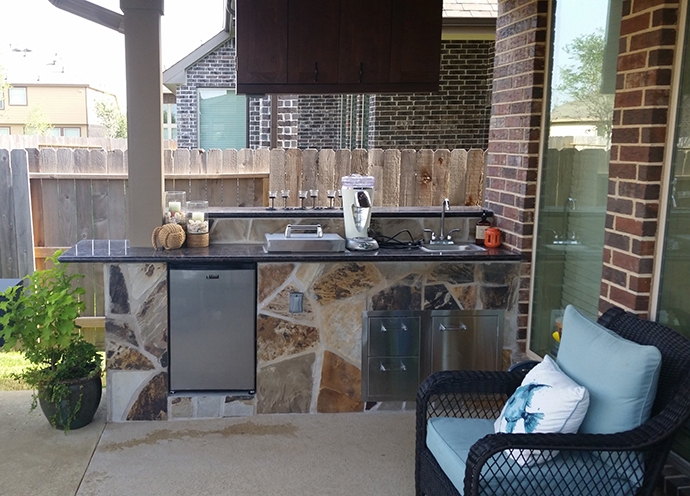 If you're looking forward to relaxing with freshly pressed fruit juices or other well-prepared drinks by your patio, this outdoor kitchen is the perfect example of how your kitchen might look like. With a small sink, a compact refrigerator, an ice box and even a couple of drawers to store your liquids, this outdoor kitchen will be ready to serve your drink orders in a flash.
The Complete indoor-Outdoor Experience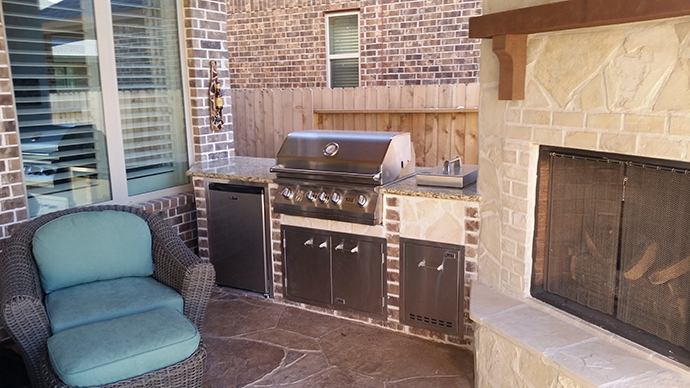 If you find the outdoors so relaxing, this setup will give you more reason to stay in your patio for longer. Complete with your favorite lounge spot and a fireplace to keep you warm, there is an outdoor kitchen strip where you can prepare and grill your favorite meat right by your side.
Standalone Outdoor Kitchen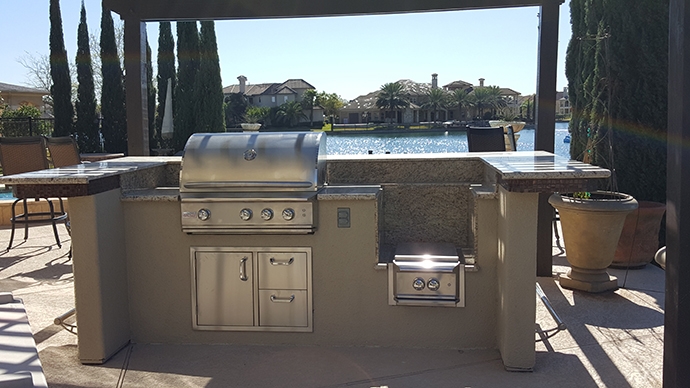 Even if you don't have a patio, this standalone outdoor kitchen shows you can have it installed anywhere you please. With a customized concrete platform, this setup sports the highly-coveted grill for those mouthwatering barbecues. There is also ample bar countertop ready to host your ingredients and display an array of grilled feast.
Remember to always consider your budget, space and needs when deciding on which outdoor kitchen layout you should have installed in your patio.