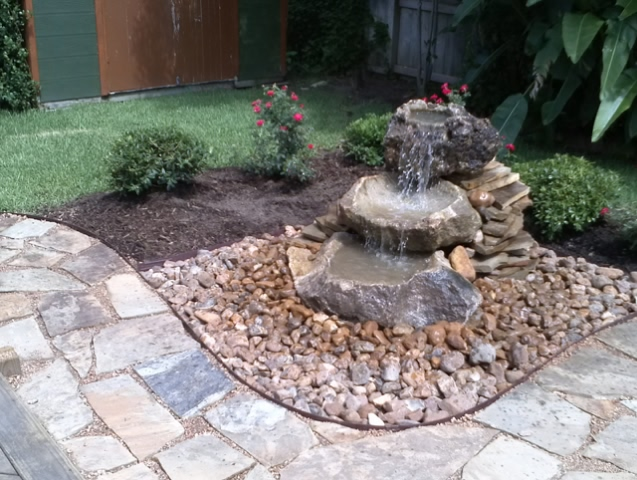 Installing a pond may be unrealistic for your outdoors just to have the calming burbling brook waters as your background. But this doesn't mean there aren't other ways to have water features for your outdoors. Below, find great ideas on how to have that calming sound for a lot less which won't have you digging just to get a pond.
Funnel your drainage.
When the rain comes, don't just let your rain water go to waste. Fashion your water pipes into great passageways and create rainwater art which resembles a fall. Play with your waterways and get a source of water entertainment when the rainy days come.
Bird Bath
You may not be able to create a life-size pond for yourself but you may entice the little residents of your yard with a bird bath. If you have a bigger space to make room for an aquatic flowering plant, why not plant it, too?
Zen Water Garden
Let your thoughts calm down by syncing your mind with the calm and steady tick of your zen-inspired water pipe design. You can opt for a pre-fabricated bamboo water pipe system which makes it easier to install. If, however, you lay hands on a single bamboo stick, you can have holes poked in it and a tube inserted for the water source. Turn the faucet own and you have your thrifty water fall courtesy of a bamboo.
Bamboo Drainage
Another water feature which won't have you rerouting your water sources is by installing a bamboo ledge as a water pipe on your fence or wall. By placing it in a slanting fashion where the next bamboo segment perfectly captures the passing water, you'd get a water feature installation that's also one with nature.