Summer's just around the corner. With that in mind, is your outdoor space ready for the summer feasts to begin? If not, here are some outdoor kitchens ready to rock summer and dish out the best summer feasts!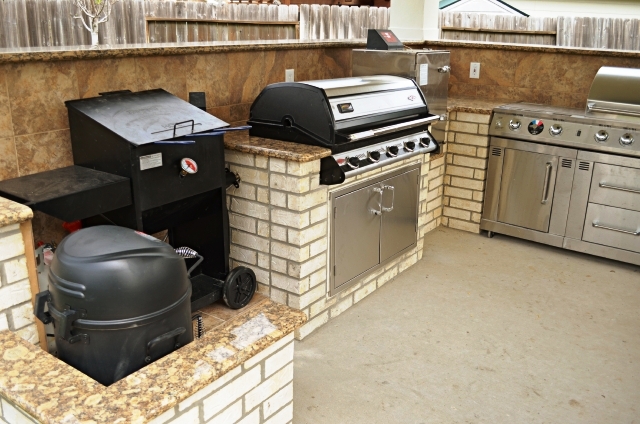 A broiler, grill, and stovetop installed properly and ready to cook the best meats for your gastronomical feasts, every corner of this outdoor kitchen is fitted for multiple grilling feats! The subway tiles and marble countertop is just as sturdy to handle the smoking feasts it will encounter all summer long.

Even if your kitchen is already in an open space, the appetizing smoke can still linger longer than you wish for; that's why this outdoor kitchen and dining space has ceiling fans installed in strategic places to make sure there's always a helping breeze to keep the smoke out. While the smoky flavor is part of the gastronomical experience, you wouldn't want to end up as smoky as your meat. These fans help keeping the summer heat at bay, too!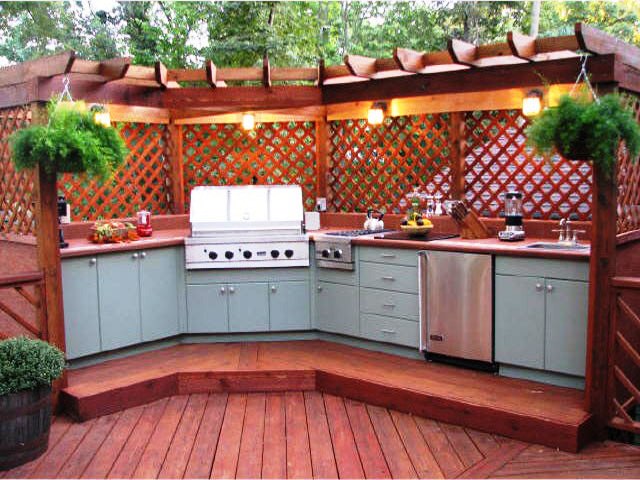 While the summer sun is out longer to give you enough working light while you cook away a perfect summer feast, task lights are important in giving each section of your outdoor kitchen ample light. Make sure your steaks are grilled right, vegetables are cut in equal sizes and you season your stuff with the right condiments. You don't want to season your steaks with sugar when what you really want is to sprinkle it with salt, right?
These are just 3 examples of outdoor kitchen ready to cook up some summer feasts. To get yours installed in time for summer, give us a call today and get a free, no-obligation consultation. Let us know the layout of your outdoor space and the cooking appliances you want installed and let's start planning for the perfect summer kitchen for you!