While staying at home is still the best prevention against contracting Coronavirus, you don't have to be cooped up inside your home 24/7. Now's the perfect time to enjoy your outdoor areas more. And with the sweltering summer heat about to begin, here are 5 shaded patios you can get inspiration from for your own staycation spot.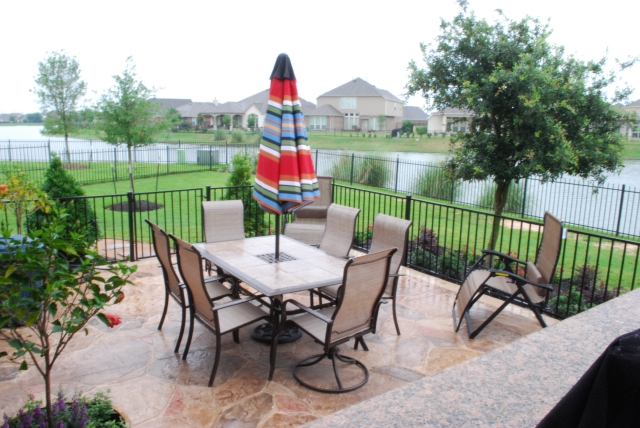 Extending your solid patio cover might ruin the architecture and aesthetic quality of your house. Which is why this family elected to have a shade umbrella which can easily be folded up when not in use. Providing ample shade during summer afternoons, this patio cover type is also best suited for those with limited space and those spaces where having a solid patio cover can make the space feel claustrophobic.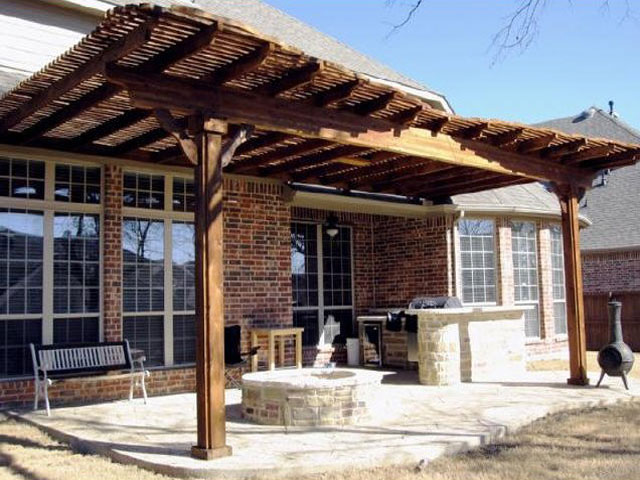 A pergola attached to the main house with rafters closely packed together turns a semi-solid patio cover. This pergola's ceiling height and lets air circulate easily. Choosing a pergola instead of a solid patio cover can also keep your costs down, depending on the wood type you will be using.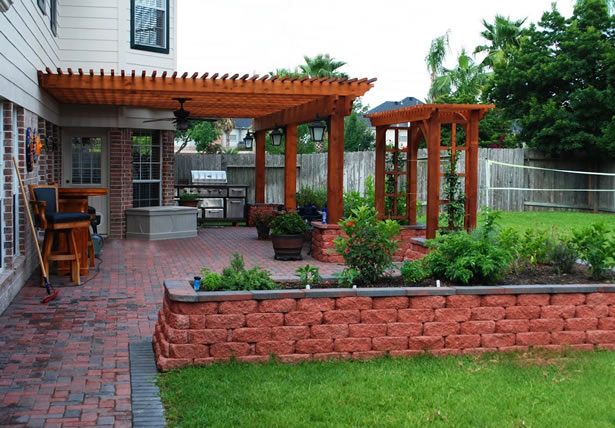 Another example of a pergola patio cover, this design also uses a pergola as a section marker for the outdoor area. Since the house architecture already uses red bricks, a reddish wood fits the house perfectly. The pergola patio cover also nicely frames the outdoor kitchen and patio, making the space feel more intimate and cozy without being overbearing.
With a shaded patio, summer afternoons need not be spent holed up in your room, with the air conditioning system on full blast. Give your AC a rest and enjoy summer afternoons by converting your open patio into a cozy spot to relax and bond with your family. If you need more design inspiration for your patio covers and other outdoor projects, head over to our Photo Gallery and browse to see our completed projects over the years.