For over twenty years, Sugar Land Patio has been constructing pergolas for Sugar Land homes and surrounding areas. See how our pergolas have transformed, patios, backyards, gardens, and the overall look of outdoor living spaces over the years.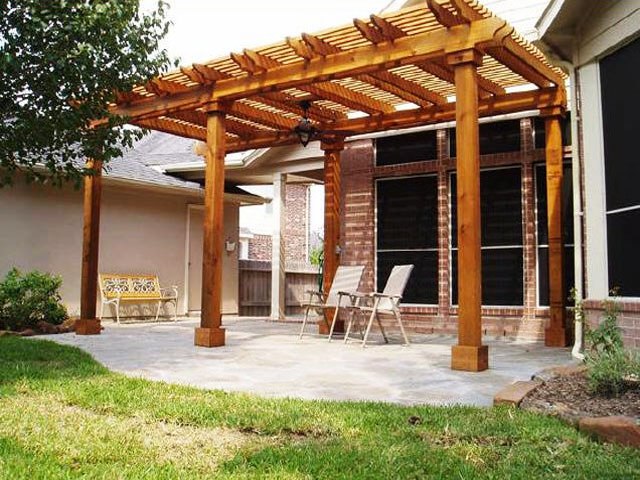 Taking the elegant cover design a pergola provides, this patio has been given ample cover without closing off the space. Installing a pergola as a patio cover substitute has allowed the space to evolve from a simple open seating area to a more comfortable one without turning it into a dark nook. If you have a limited patio space which needs a patio cover, consider adding a pergola over it instead of a solid patio cover which might only add a cramping effect to your outdoor living space.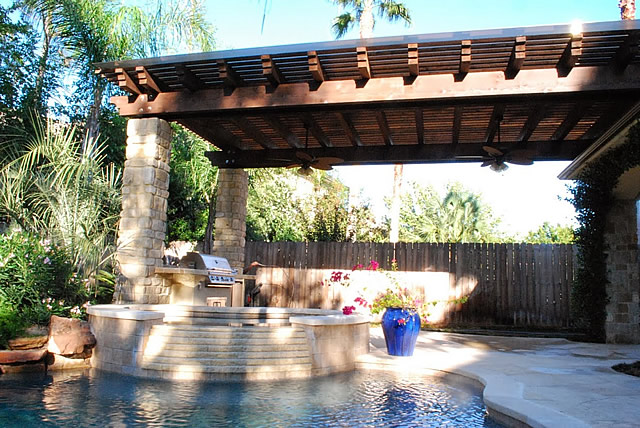 This pergola installation differs from the first one with its sheer roof cover. Wood slats give this pergola a stylish statement while the sheer cover pergola feature keeps out the rain. This pergola design makes this outdoor kitchen and lounge area by the pool a refuge throughout the year! If you yearn for more indoor-outdoor living, a covered pergola is one of the ways to achieve necessary cover while still letting much of the sunshine in and having your outdoor living space feel more open.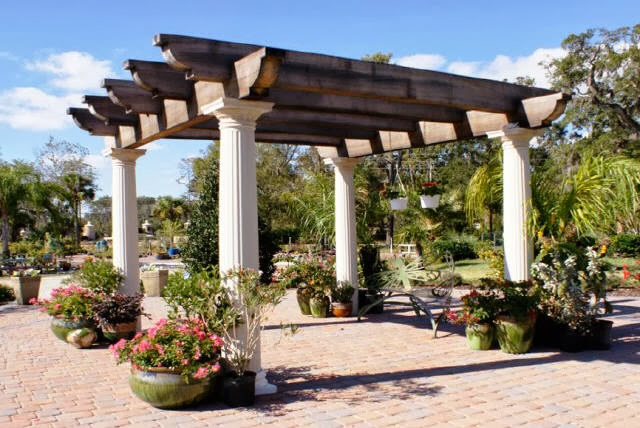 Pergolas were first used as an idyllic architectural element in Roman and Greek gardens. In this garden, we see the freestanding pergola giving an elegant definition to this central outdoor space where you can get uninterrupted panorama. You can also opt to let vines crawl charmingly all over your pergola to provide more shade. To prevent fruit droppings or birds' droppings all over the place, choose a decorative vine which bears no fruit.
Since it was first used in European yards, the pergola has certainly evolved from simply being a decorative structure. Learn more about pergola designs when you call us for a free, no-obligation consultation.