'Everybody knows a turkey and some mistletoe help to make a season bright' so the song goes. This holiday season, cook a sumptuous feast fit for a glorious holiday celebration right in your newly-installed outdoor kitchen.
Choose from our outdoor kitchen layouts below or get inspired to design your own. With our custom-made outdoor kitchens, you can choose which parts and sections you need or want and have your dream outdoor kitchen finally come true!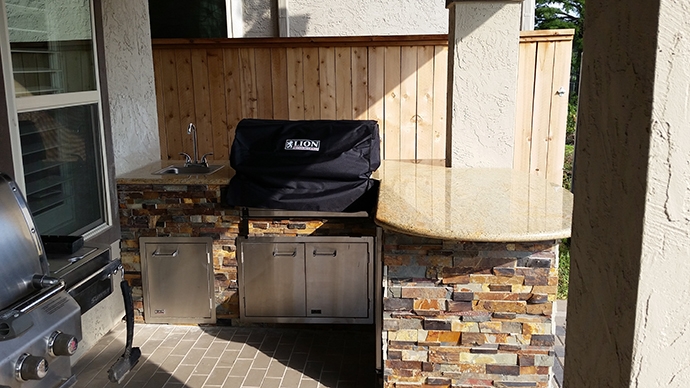 Pressed for space? This neat outdoor kitchen layout easily solves that. Using the classic L-shape, this layout provides ample space for a small sink, grill, and enough counterspace for your ingredients, cooking utensils and food. You'll also have enough storage space underneath, saving you time from going to and from your indoor kitchen just to get utensils and other cooking tools.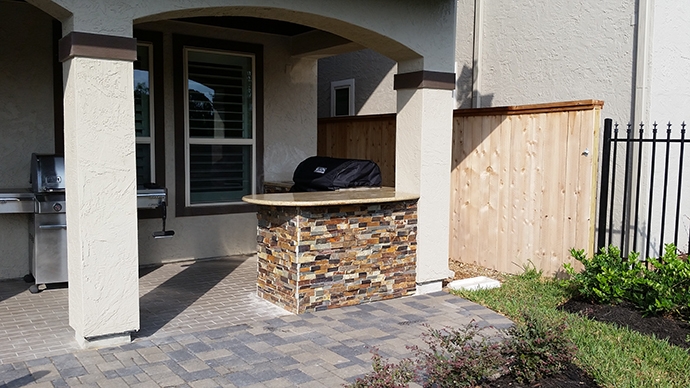 From the patio, you see a tasteful exterior design and patio space which can accommodate a couple of foldable chairs and tables for your family and friends.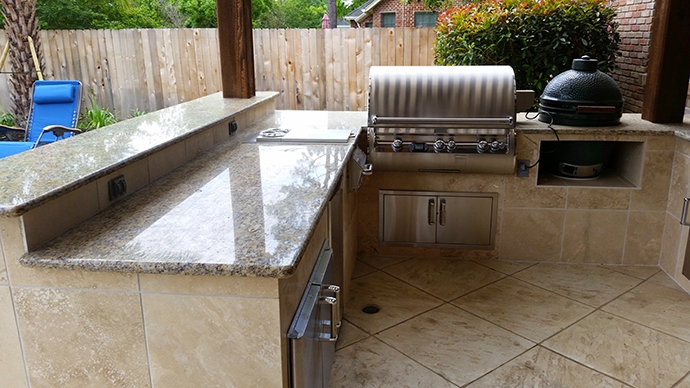 A larger implementation of the L-shape layout, this shows how we customize our layout designs to cater to the client's chosen kitchen equipment. Based on your preferences, we can easily measure and customize the design so everything gets their own proper place. For the counter space, you can also have two levels for better presentation.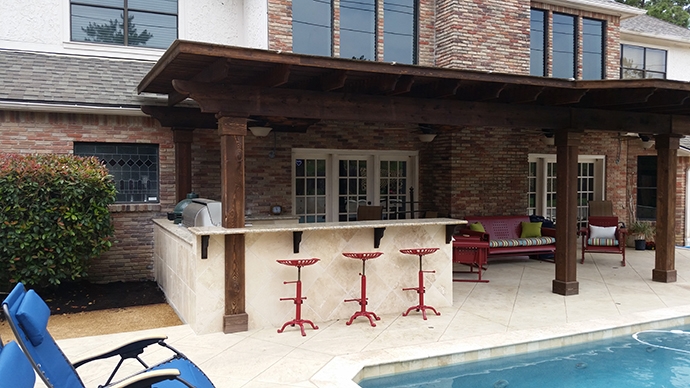 Emulating a bar's ambiance, we also set up some bold red bar stools which provides a neat contrast against the counter.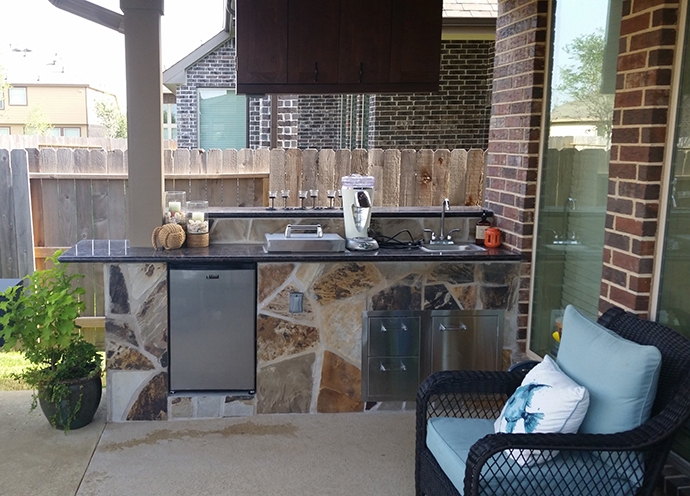 Not a fan of grilling? No problem at all! Here's a simple and straight layout which can easily be done to the side of your patio. A two-level counterspace with storage and fridge space underneath, this outdoor kitchen can accommodate your food and utensils easily. There's also a mini-sink so you won't need to bring dirty dishes back to your indoor kitchen for washing.