A backyard patio can provide so much fun and enjoyment for a family. Designed the right way that fits your outdoor lifestyle, a backyard patio can become your personal hideaway, a gym, a tropical resort or a BBQ place. Read on to find out more about these awesome backyard patio ideas.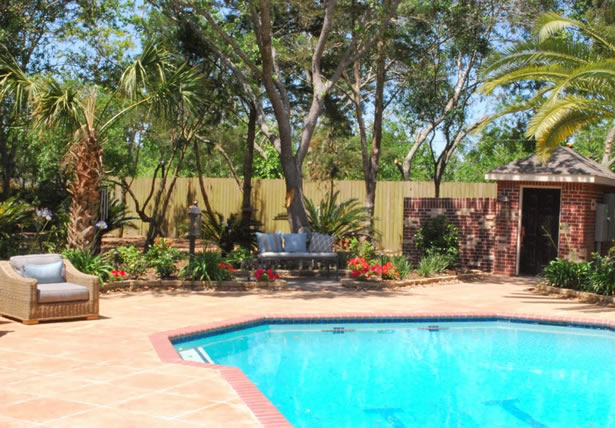 It doesn't have to be summer to have fun in the sun. This backyard patio proves just that. Even when you don't want to take a dip into the pool, the cool shades of perfectly landscaped trees and plants gives you an everlasting tropical vibe.
The Backyard Gym
Make exercise more fun when you're not sweating it alone in a dreary and gloomy corner of your room. Move your body and feel the breeze at the same time by transforming your backyard patio into an outdoor gym. If you're worried about your equipment being exposed to the harsh outdoor elements, a screened sunroom can give you the best of both worlds.
BBQ Place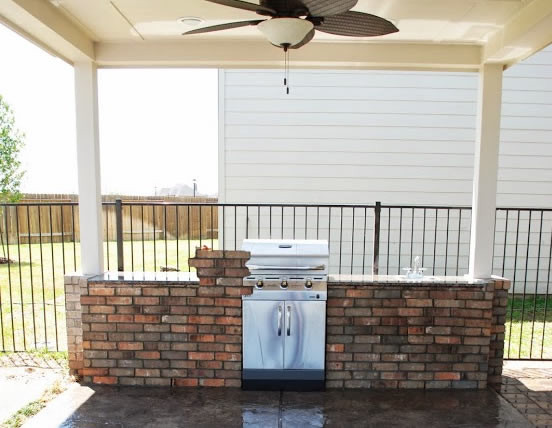 If you think your own secret BBQ recipe can beat the expensive BBQ joints in town, then why not serve it more often courtesy of your own outdoor grill. With the open air setup, you will no longer have to worry about your house still smelling like barbecue a week after you're done grilling it. However, don't forget to invite or at least warn your neighbor of the mouthwatering smells coming from your backyard.
The Bar
If you've got limited space but an unlimited sense of style, why not install a bar strip right in your backyard? Redefine Friday nights with a backyard bar where you and your friends can quietly enjoy a bottle or two without the noisy crowd and unreasonable bar tab.
Did any of these backyard patio ideas fit your vision for your outdoor space? Call us today for a more thorough consultation and let's build the backyard patio you'd love to have.